How to Become a Nurse With a Biology Degree
If you are looking to make a career change and have a degree in biology, nursing may be for you. See the five steps to discover how to become a nurse with a biology degree in as little as 12 months with the help of Mercer's ABSN track.
Nursing is a growing, rewarding career field, with nurses in high demand across Georgia and throughout the country. It can be challenging to know where to start when it comes to transitioning into a nursing career, but Mercer's Second Degree Accelerated Bachelor of Science in Nursing (ABSN) track allows you to become a nurse with a previous biology degree in as few as 12 months. While you might be thinking about changing your career path, the knowledge you gained while earning your biology degree will be a benefit throughout nursing school and your future career.
It is possible to pursue a new career path as a nurse through an Accelerated BSN track, and you may be curious about how to become a nurse with a previous bachelor's degree in biology. Below, we'll explore 5 steps you can follow to make your goal a reality.
1. Determine Your Eligibility
Earning a degree requires hard work and dedication, and you may be interested in earning your nursing degree as soon as possible so you can begin your career as a nurse sooner. This is what can make Accelerated BSN tracks so valuable to career-changers. ABSN students can earn a bachelor's degree in less time than a traditional program, because the track can allow you to apply previous coursework toward prerequisite requirements.
To be eligible to apply for Mercer's 12-month Accelerated Bachelor of Science in Nursing track, applicants must meet several requirements, including holding a non-nursing bachelor's degree from an accredited college or university with a minimum cumulative GPA of 3.0, earning a minimum score of 76% on the Test of Essential Academic Skills (TEAS), and ensuring they have taken all prerequisite courses.
2. Complete the Admissions Process
Once you have determined your eligibility, the next step to become a nurse with a previous biology degree is to go through the admissions process for Mercer's ABSN track. Connect with our admissions team by requesting information, and an enrollment counselor will call to speak with you about your academic and career goals, qualifications, finances, and explore the motivations behind why you want to become a nurse.
Next, you will need to work with an enrollment counselor to develop your academic plan. This plan is meant to provide you with the steps necessary for you to become eligible for Mercer's ABSN track, including determining which prerequisite courses you need to take. Keep in mind that these courses must be completed within five years prior to entering the ABSN track and with a GPA of at least 3.0.
One of the advantages of having previously earned a biology degree is that you will have likely already completed a number of the math- and science-based prerequisite courses. Already having completed some of these classes makes the path toward becoming a nurse with a previous biology degree smoother. At Mercer University, our second-degree Accelerated BSN track enrollment counselors assist students throughout every step of the process––from their initial request for information to application and enrollment. Your counselor will review your college transcripts carefully and advise you on any prerequisite courses you will need to take.
In addition to the prerequisite courses, applicants must take the Test of Essential Academic Skills (TEAS) with a minimum composite score of 76. You will also work with your counselor to determine your start date in January, May, or August.
Learn more about the TEAS and how to study for it.
3. Earn Your BSN Degree
Nursing and biology may differ, but some of the knowledge a biology degree provides can be quite helpful in nursing school and as a nurse. Through your biology major, you learned about living organisms and how they function and are impacted by their environment, disease processes, and how immune systems function. This knowledge will help you better understand the concepts you are learning in nursing school, as well as the work you do as a nurse and the treatments patients are prescribed.
By requiring previous college experience — in the case of Mercer's 12-month ABSN track, a non-nursing bachelor's degree — accelerated nursing programs are able to offer a comprehensive nursing education in a significantly shorter timeframe because the curriculum consists exclusively of nursing-related coursework. This often includes a mix of online and in-person learning.
In Mercer's Accelerated BSN track, you will learn through a combination of:
Online Coursework
Designed to give you flexibility in where and when you complete your nursing theory studies, online-based coursework provided the groundwork of your nursing education. Leading professors and clinicians serve as instructors who are always ready to communicate as questions arise. Some of the dynamic e-learning elements incorporated into our curriculum include interactive activities, forum discussions of assigned readings, and online review sessions.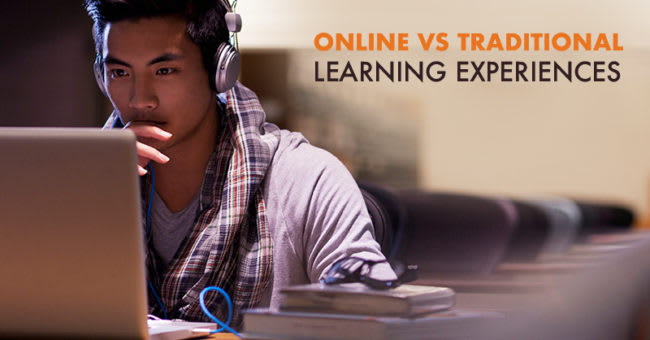 Skills and Simulation Labs
Skills and simulation labs provide life-like experiences in a realistic and risk-free setting where you can learn under the guidance of experienced lab instructors. Rather than practice on real patients, you can gain experience and confidence with various nursing procedures and medical scenarios by applying skills and techniques on high-tech medical manikins. These simulators employ state-of-the-art technology to simulate complex processes and react to treatments. Students will be able to practice skills such as starting IVs, inserting catheters, administering injections, and more in a collaborative and safe environment.
Clinical Rotations
Students in Mercer's ABSN track will also engage in clinical rotations at top healthcare facilities in and around the Atlanta metropolitan area. Beginning your first semester, you will get to experience the nursing profession first-hand in small groups led by dedicated clinical instructors. Clinicals not only provide you with critical hands-on experience, but it also allows you to learn about different specialties within the nursing profession and network with working nurses and other healthcare providers. This portion of the ABSN track gives you an opportunity to connect your nursing theory coursework and skills learned in labs to real-world situations, further enhancing and reinforcing your education.
4. Pass the NCLEX-RN®
After graduation, earning registered nurse (RN) licensure is contingent on passing the NCLEX-RN®. At Mercer University, NCLEX-RN® prep is built into our Accelerated BSN Track––meaning you will graduate familiar with the subjects and material covered by the exam. While it may be challenging, Mercer graduates will be prepared to take on the NCLEX-RN® and begin their career as a licensed, practicing nurse.
5. Secure Employment as a Nurse
With a BSN from Mercer's ABSN Track, you will be entering an in-demand field with a top nursing education, prepared for a rewarding career. Networking during clinical rotations may even help you to secure your first nursing position, especially considering that nursing is a growing market in Georgia. Keep in mind that any job offers made during clinical rotations are contingent on passing the NCLEX.
Ready to Use Your Biology Degree to Become a Nurse?
With your biology degree, an accelerated path toward nursing is a viable educational choice that can fast-track your path into this exciting, growing career field. Mercer makes it more accessible to become a nurse with a biology degree through our 12-month Accelerated BSN Track.
To find out if Mercer ABSN is right for you, give us a call today, or fill out this form to have an enrollment counselor reach out to you.